The Nike 2013-14 Manchester United Away shirt has already been leaked online and now we have exclusive close-up pictures of the new shirt. The 'tartan' design featured on the 2012-13 home shirts is now incorporated into the new blue/black away shirt.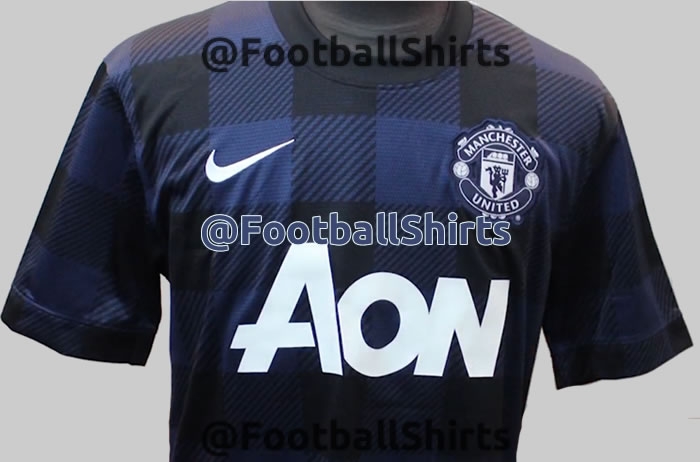 The shirt will be sponsored by Aon as Chevrolet will not be taking over shirt sponsorship until the 2014/15 season and earlier this year the home shirt was leaked online. The tartan kit features a three chequered square design which gives a unique and modern look but may cause for some critics to say it represents a 'picnic blanket' rather than a football shirt.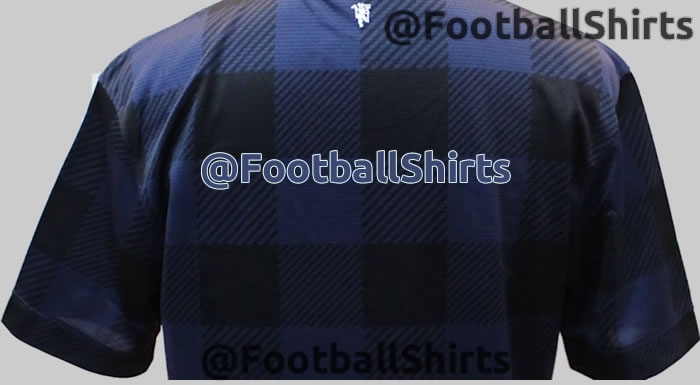 Manchester United currently hold a 12 point gap between over city rivals Manchester City as they have 11 matches to hold on for their 20th English league title. We'll be posting more of these close-up images to our facebook page, so make sure to become of fan of that for the latest updates.
---
Posted on February 25, 2013
---