For the first time, Die Roten Bullen will have as their alternate outfit a bespoke red shirt, after several seasons of confining it to their third and fourth kits. While arguably supported by a strong commercial backing, much of RB Leipzig's rise to the top of German football boil down to the team's love for the sport and passion to perform.
No other colour best represent these intense emotions and fiery ambitions than red, which now vividly glows in not just one but two shades on the club's upcoming away jersey. In RB Leipzig's own words: "Red is associated with fire and also represents an endless reservoir of strength." The club further adds: "We always give 100% to whatever we do, no matter what, and want to give you the same opportunity to live your full potential with creativity and enthusiasm."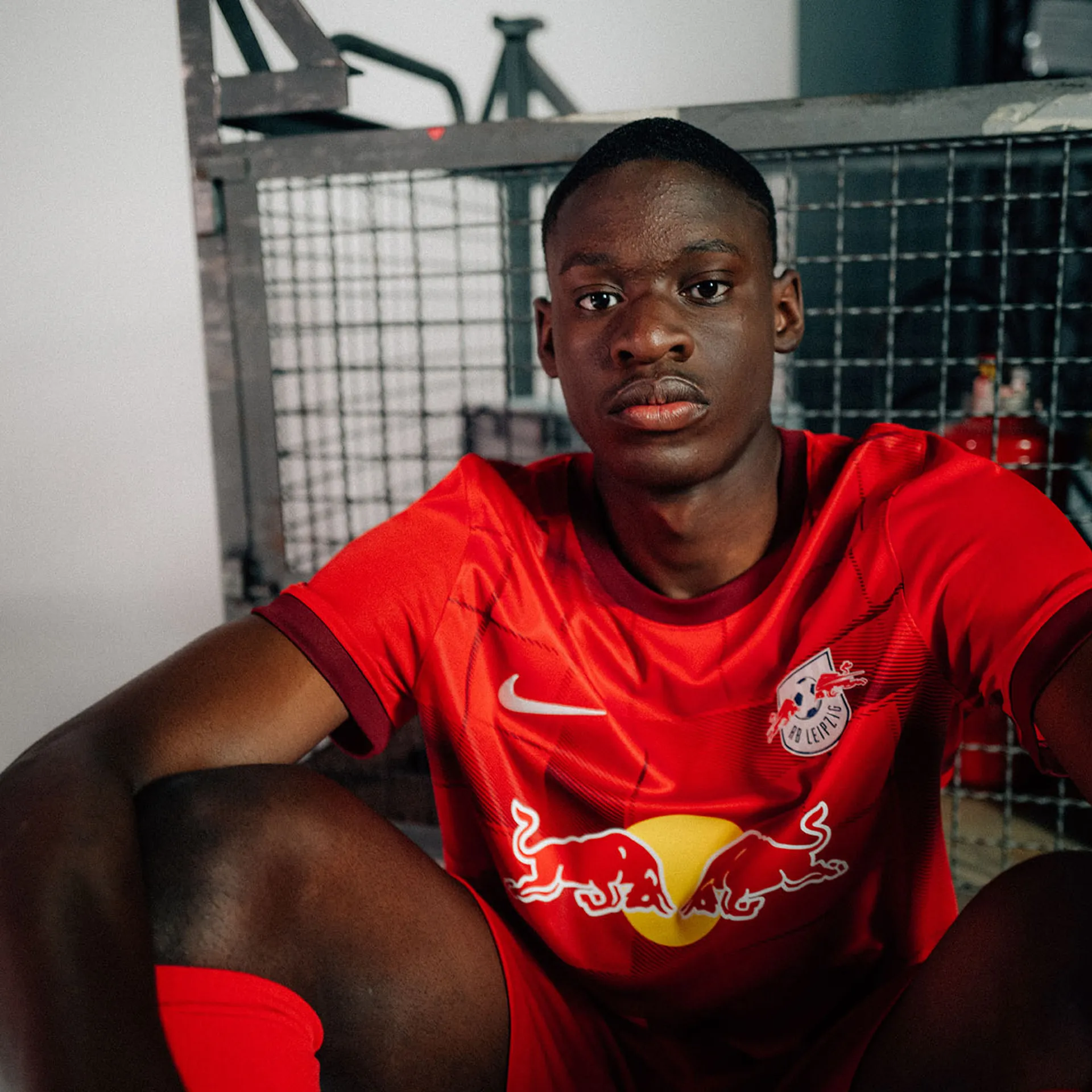 The brighter red serves as the base colour and provides most of the shine and gloss of the shirt. On the other hand, the darker burgundy accents from the sleeve cuffs and round collar and dynamically adds visuals to the jersey via the large, striking striped pattern. A small but meaningful detail, the club motto 'You Can Do Anything' is written on the back just below the collar. The logos on the front provides a decent colour contrast and so are the player name and number. Overall, Leipzig's 2022/23 away is its most fiery-looking alternate shirt to date.
RB Leipzig will debut the Nike kit in one of its biggest games of the season: the DFB-Pokal final in Berlin against SC Freiburg this coming Saturday, 21 May, at 8PM CET.
Source: https://rbleipzig.com/en/news/2021-2022/new-2022-23-rb-leipzig-away-shirt/
Originally from Malta and I love football. I appreciate the opportunity that this website gave me to start my career in football journalism. I'm a Man Utd fan and England supporter, and I watch football games mainly from England, Germany and Spain. I love to be informed about everything that is happening in the world of football.