Second season with PUMA Football – we review Arsenal's brand new 2015-16 PUMA Home Shirt.
With PUMA Football signing a deal in January 2014, this is the German brand's second season with Arsenal. The new home kit for Arsenal features the iconic red base with white sleeves design. Touches of gold taken from the Arsenal crest are seen as piping on the buttoned polo collar and sleeve cuffs.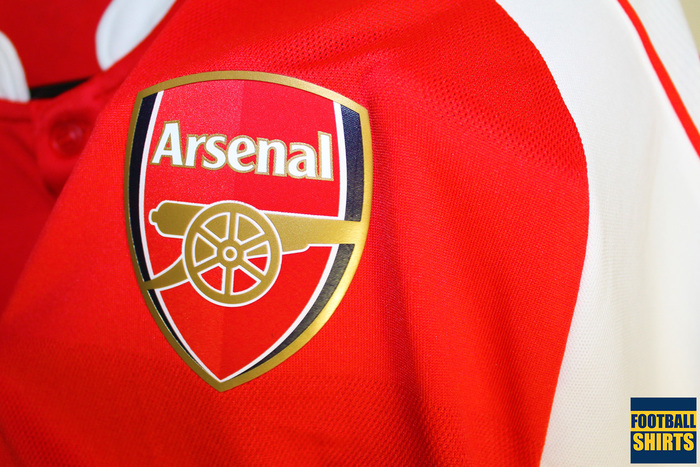 This time round the entire sleeves and shoulders are white with last season's home shirt using red shoulders. A large white panel is located at the hem of the shirt while the names and numbers are coloured white. On top of the white shoulders on each side are two thin red lines which extend from the collar to the sleeve cuffs for a classic touch.
For another classic touch a one-buttoned polo collar is used. The Arsenal crest has been heat transferred on to the shirt rather than embroidered while the Puma logos on the front and shoulders have been embroidered.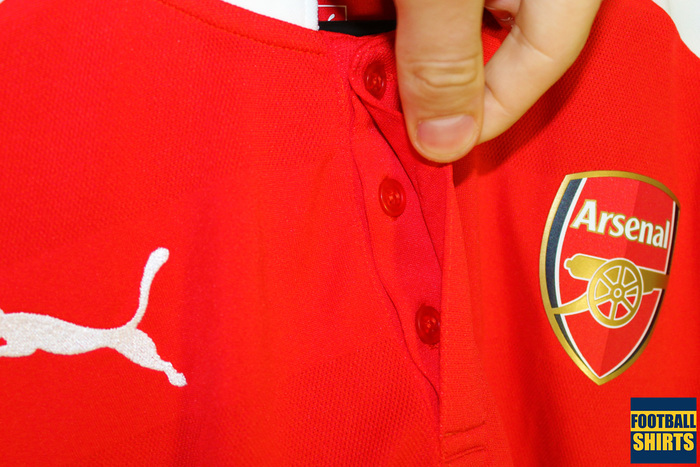 Fly Emirates again sponsors the home shirt while a unique "A" triangular emblem is seen below the neckline on the back of the shirt. Again the home kit is completed with white shorts with red trim while white socks are used for this upcoming season.Much like Nike's Dry Fit and adidas' climacool, the replica PUMA shirt uses dryCell technology to wick sweat away from the shirt.
Several mesh panels have been added to the side, shoulders and back panels of the shirt. This shirt is a size medium and fits me perfectly so I recommend going true to size with this shirt. This is the authentic players version uses different technologies so refer to the size guides for more info.
---
Posted on October 12, 2015
---