Serie A club Bologna unveil a graphic third shirt for the current season to celebrate the upcoming 90th anniversary of Stadio Renato Dall'Ara.
Going into the Christmas period just below the mid-table mark of Serie A, Bologna have now added a special edition third shirt which features a graphic at the lower front panel of their famous football stadium.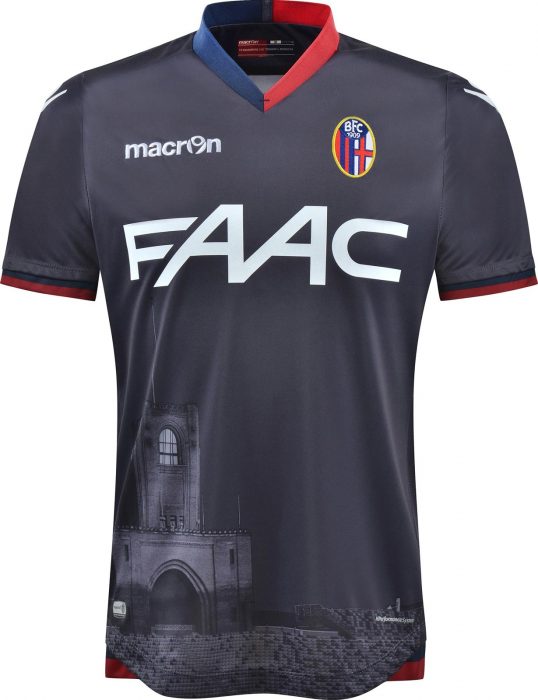 The almost grey tone base-coat wraps the entire shirt with iconic club colours acting as trim at the v-neck collar, however the patriotic stadium feels steal the headlines on Bologna's newest shirt.
---
Posted on December 18, 2016
---