adidas complete Chelsea's kit collection in elegant style through a crisp white/blue look for 2016/17.
Starting with the ever favourable base-coat of pure white, adidas ensure a clean visual for Chelsea's third shirt for the upcoming season whilst also incorporating passionate club inspired touches at the sleeves and flanks.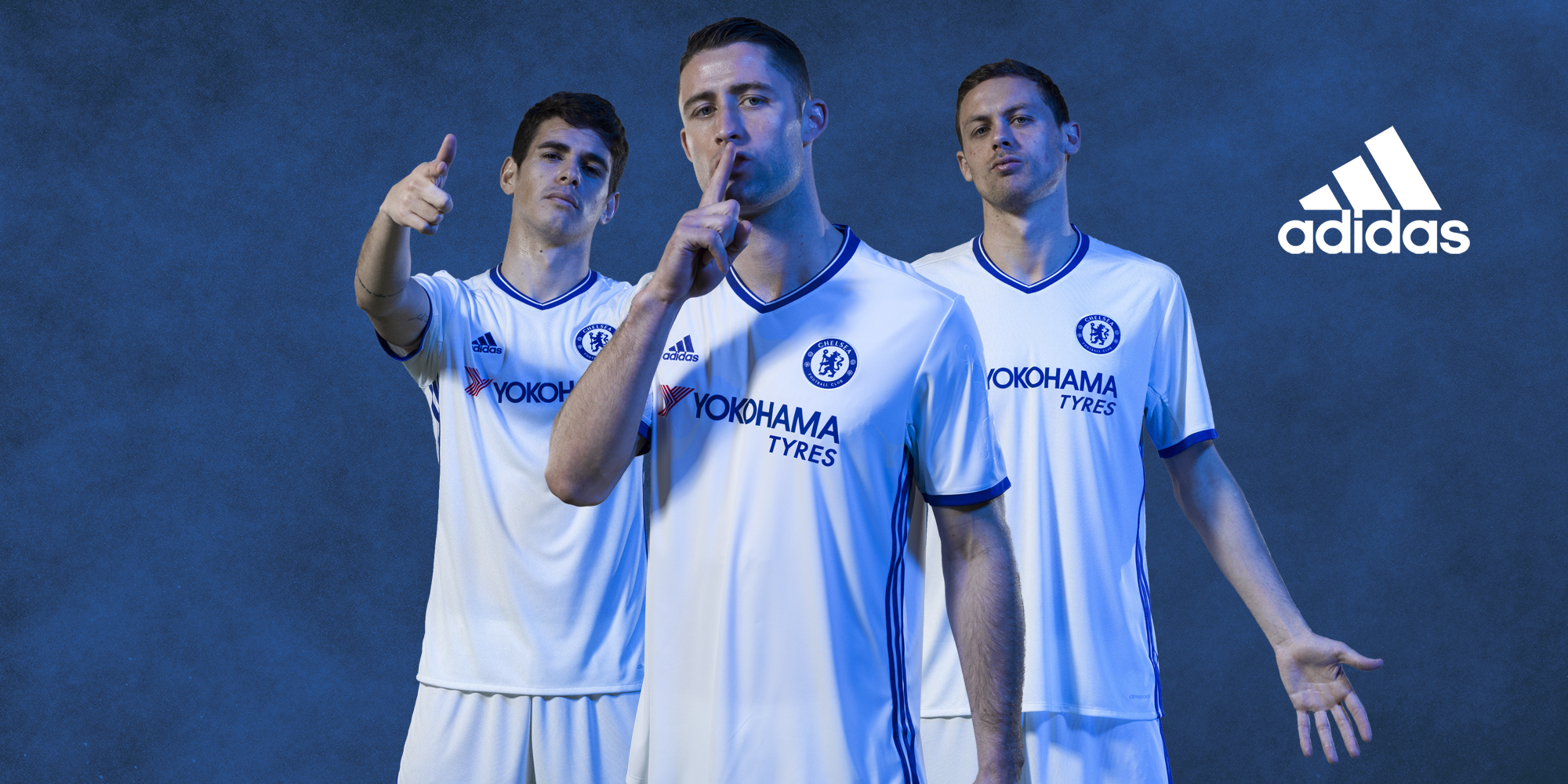 Seeing solid white flow across the shirts entirety, the sleeves steal headlines in unique fashion by displaying substantial and uniform positioned Chelsea Lion graphics in light grey to replicate a similar approach as seen on their 2016/17 home shirt.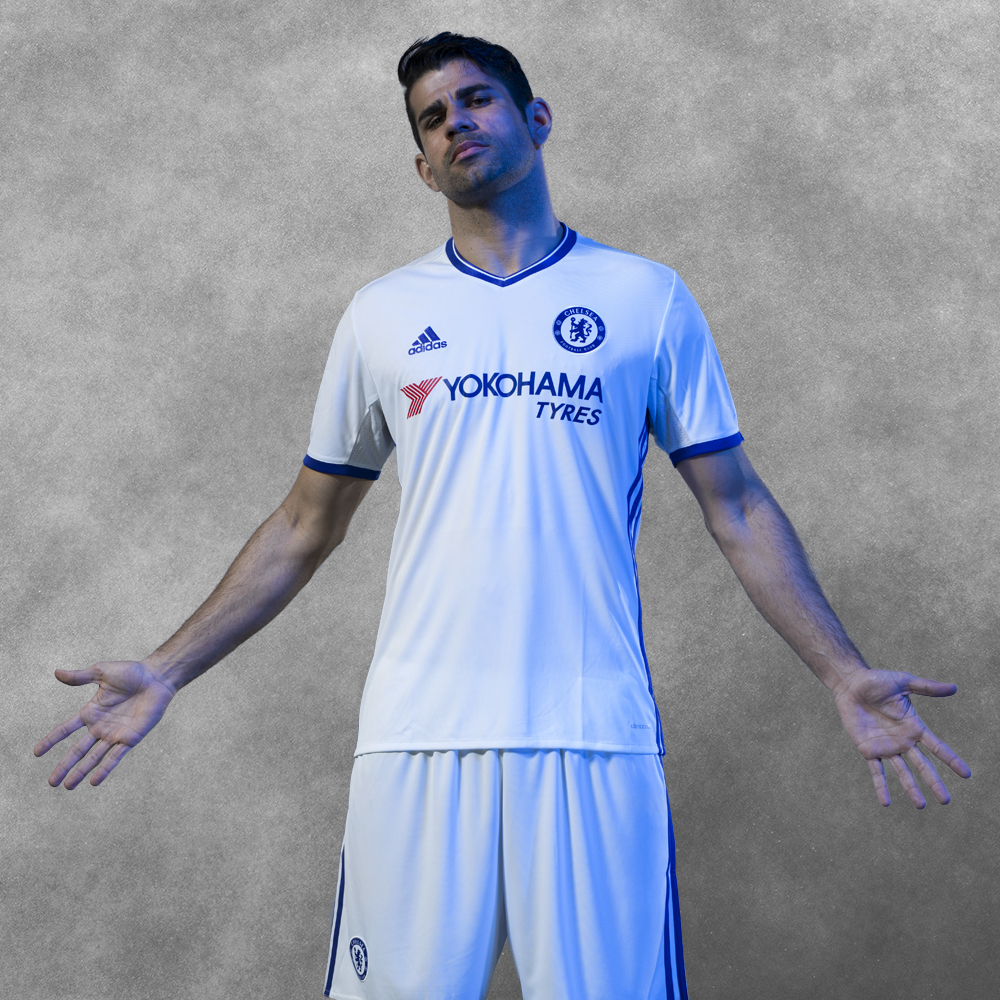 Ensuring the famous blue of Chelsea is maintained throughout their entire kit range, adidas incorporate royal blue strokes to the flanks to compose their equally famous branding, and additionally at the back of the collar. A Chelsea club crest and an adidas logo cap-off the third shirt of which pose above Yokohama Tyres sponsorship.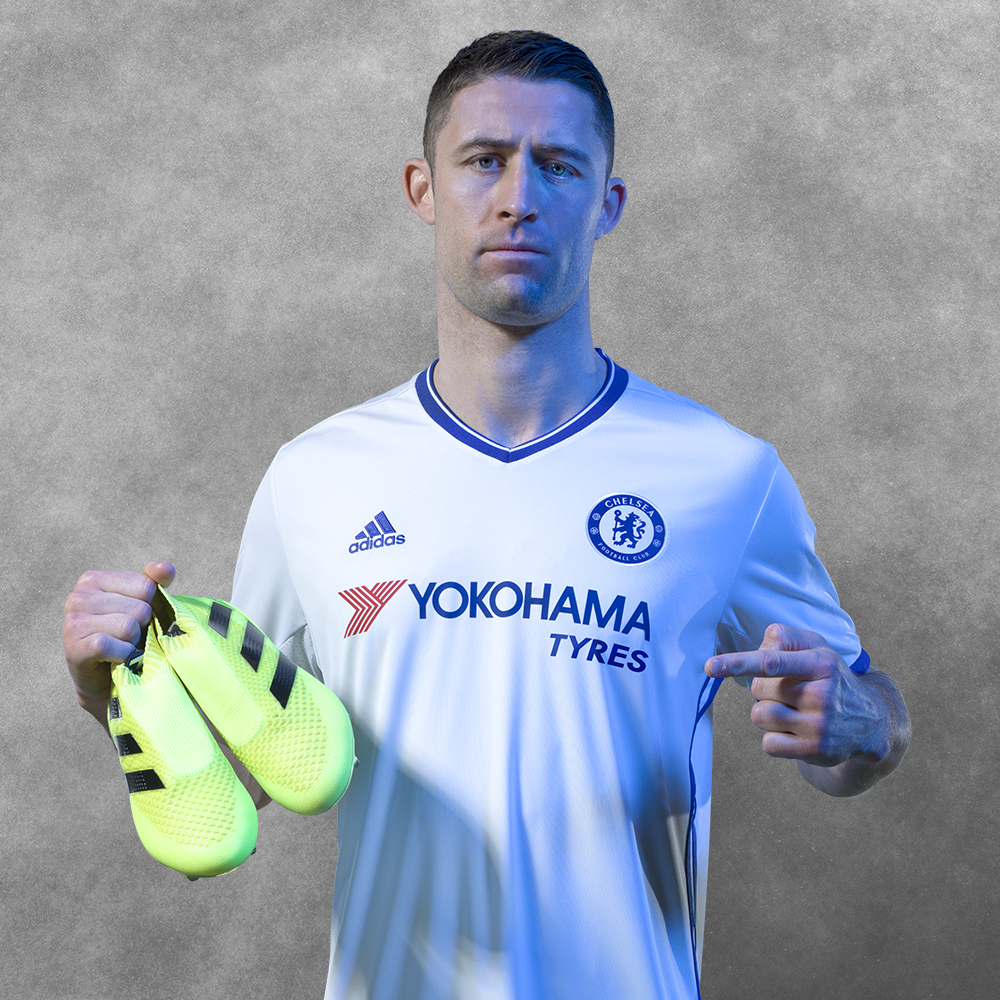 ---
---