A first of its kind deal between a music streaming brand and a football club emerged as Spotify became the main sponsor of FC Barcelona starting in the 2022/23 season. A central concept of the partnership is the bridging of music and football, specifically the introduction of Spotify artists to the broad Barcelona community. With the deal signed, sealed, and delivered, Spotify secured the front-side branding on the men's and women's kits. Aside from it, the streaming service also has the naming rights in place and will rebrand FC Barcelona's famous stadium as 'Spotify Camp Nou.'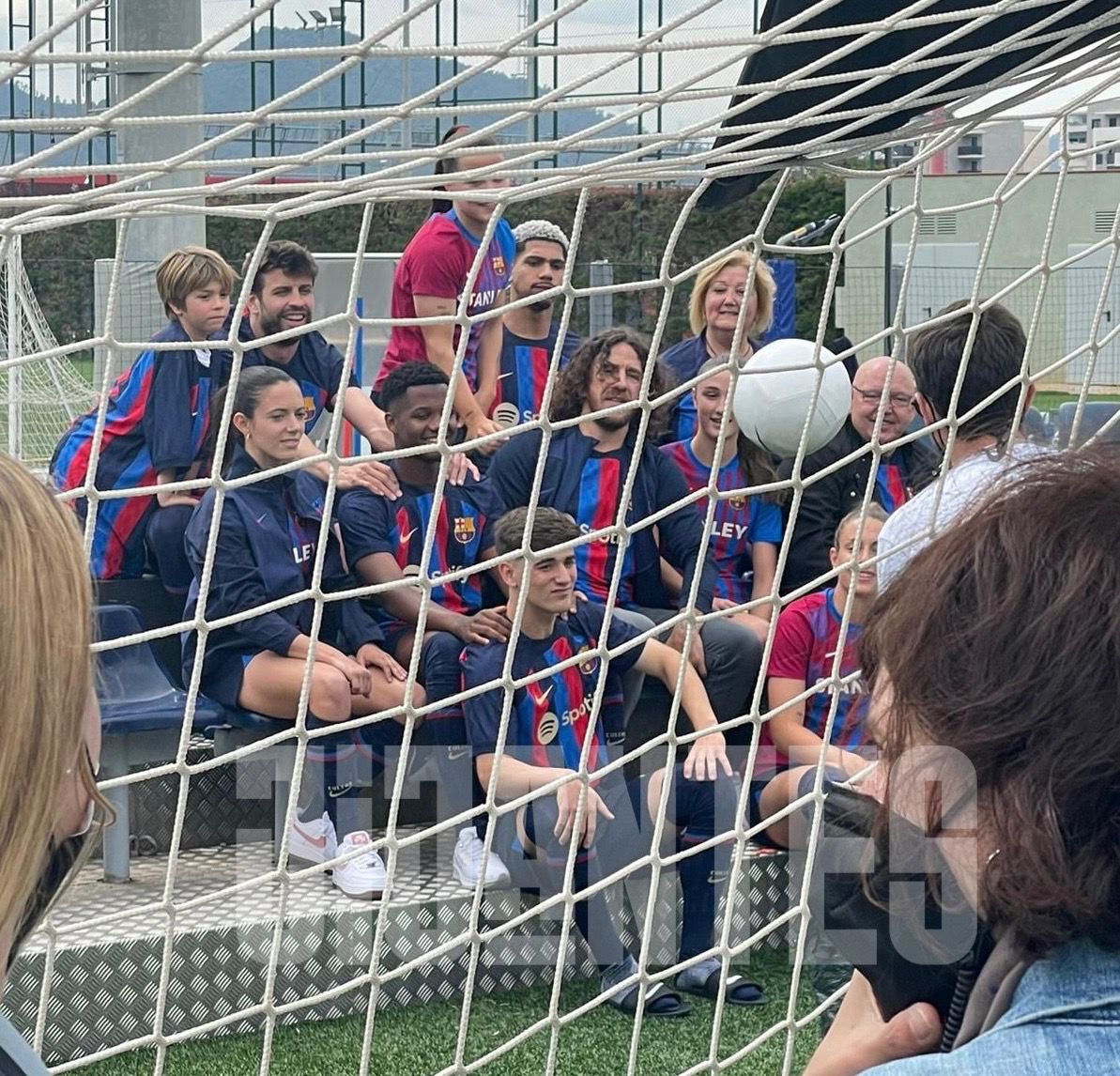 image via @GerardRomero on twitter
Now images have emerged of what the new Barcelona men's shirt will look like for next season, with a gold Spotify logo applied to striped home kit, we don't as yet see next season's women's kit, with the current Stanley logo seen on the ladies current shirts. The gold of the Spotify logo matches nicely with the Nike swoosh on the kit and the border of the Barcelona crest. After a more unique based shirt design this season, it appears Barca will return to a more traditional kit for the next campaign.
For Spotify, the deal is one of the ways of connecting to fans of every kind, this time reaching out to music lovers from the followers of football and FC Barcelona. We could expect artists from the Swedish company to perform in the iconic stadium during Barca's matches, helping talents get exposure from such a large crowd as Blaugrana's fans. On the other hand, the lucrative deal helps Barca shape its financial status in its quest back to profitability.
One possible scenario we may see from the deak is the inclusion of artist symbols other than the Spotify logo itself on the kits, consistent with the theme of providing artists with exposure and a platform to share their music.
Source: https://newsroom.spotify.com/2022-03-15/spotify-and-fc-barcelona-announce-a-first-of-its-kind-partnership-to-bring-music-and-football-together/
Based in the Basingstoke, Chester is Senior Editor at Football Shirts. A Manchester United fan, Chester works freelance at a variety of print magazines after graduating with a degree in Journalism from Sunderland University.