One of the biggest kit deals in English football history Arsenal have agreed a £170m kit deal with German brand Puma. The deal is worth more than Liverpool's Warrior Sports kit deal which would see Arsenal getting £30m a year. This deal will give The Gunners additional funds as they are also still in contract with the £150m sponsorship deal with Emirates. This deal also dwarfs Nike's deal of just £55m over seven years.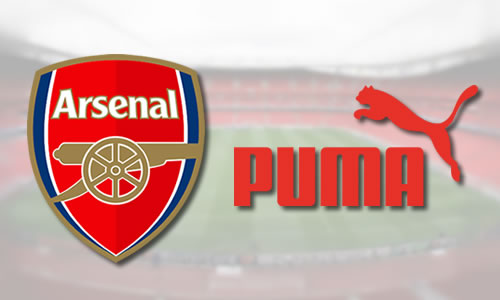 Arsene Wenger has already been promised £70m to spend in the next transfer window as he will look to bring in talent from all around Europe with Fiorentina's Stevan Jovetic topping the target list. Nike will have to focus their attention to Manchester United, England and Barcelona where the American brand are due to renegotiate The Red Devils £287m deal. It was reported that adidas and Warrior Sports were keen to become Arsenal's kit supplier but they failed to make a bid.
Puma currently supply kits for several African football teams including Cameroon, Ivory Coast and Ghana and clubs around Europe including Newcastle United, Bordeaux, Palermo, Espanyol, Sporting CP and many more but they have yet to fully penetrate a big name team and now they have with Arsenal. This might be just what Arsenal needs to return to dominate the Premier League as they did a decade ago.
---
---