Retro Tuesdays #7 – Today's retro shirt feature is the Arsenal away shirt used during the 2003/04 season. The shirt was mainly yellow with a royal blue collar and sleeve hems. The Nike logo and O2 sponsor logo were also in royal blue.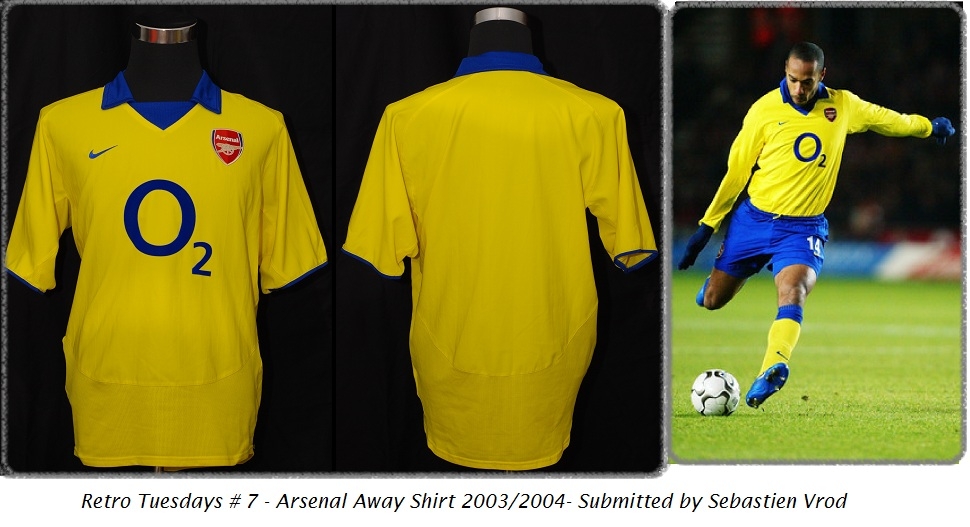 Arsenal should be making a return to yellow for their 2013/14 away shirt – Check out the leaked shirt here:http://goo.gl/Ns3gq
Also check out this interview we had recently with James Elkin, a passionate Arsenal fan who has a great collection of Arsenal match worn shirts.
Thanks to Sebastien Vrod for his submission!
Like our Facebook Page to see the complete Retro Tuesdays Album so far! Today's addition to our Retro Album is the Spanish home shirt by adidas worn in the 1996 European Championship.
---
---