Today's retro Tuesday feature is the England 1982 shirts manufactured by Admiral.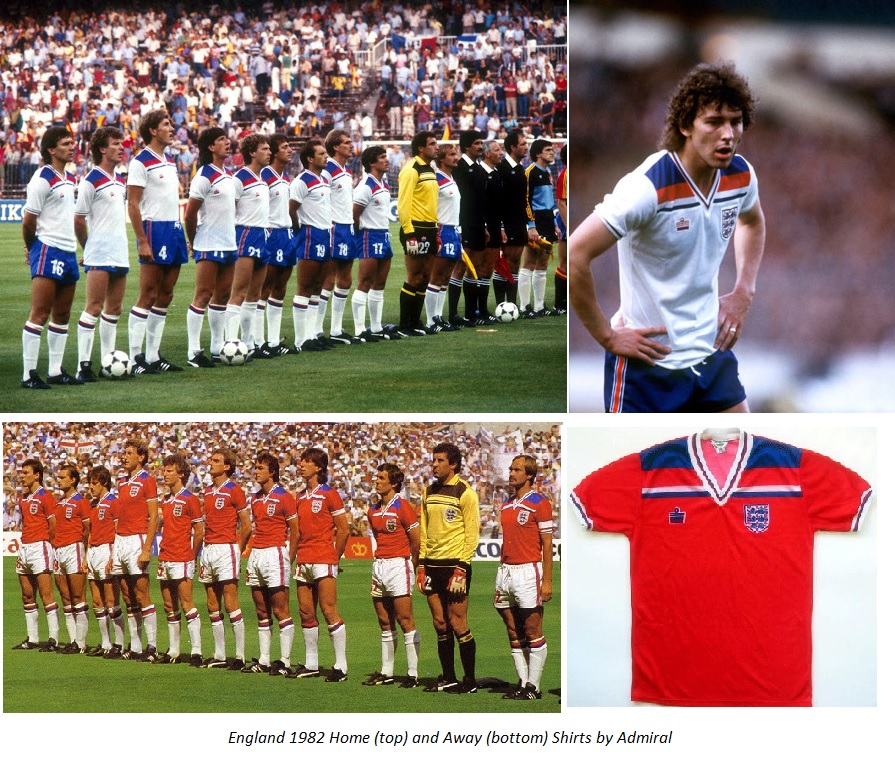 The home shirt was mainly white with a blue/white/red/blue detail around the upper part of the chest with the same colour combination around the collar and sleeve hems.
The away shirt was mainly red with blue and white detail on the upper part of the chest. The shirt had a long white/blue/red v-collar with the same colours featured around the sleeve hems.

Thanks to Ole da Pug for his submission!

What our Facebook fans think about these shirts:
"The best ever home shirt. Bulldog Bobby wasn't a good idea for a mascot though." Trevor Arthur
"A cracking kit, I did like the Admiral one before it as well. Great players as well, proper England team and probably not a Bentley between them." Mark James
"Best ever England shirt." – Steve Smith
"One of the best kits for England, and the players then are a lot more recognisable than the England players now. I could name more of them in a picture than the current England squad." Philip Salkeld
"Think that pic of the line up in the red strip is before the France game in the 82 World Cup. The FA or Admiral didn't know if they were allowed their logo on the shirt so didn't put it on. Bryan Robson scored after about twenty seconds." Alex Piper
---
---