It doesn't get more vintage than this! A 1952 Newcastle United kit is now on auction at Graham Budd Auctions and is estimated to value at £6,000 to £8,000. The strip, which will be available for bidding on 25 May, gloriously displays the design of an old-school Magpie kit. Full-length sleeves, buttoned polo collar, plain and simple player number, and above-knee short length; they all check out. What about the bespoke Newcastle pattern? Unfiltered and all-over the shirt, the traditional black and white vertical striping pattern appears at its classic best.
But if you are looking forward to the footballing moments behind the kit, then its story surely backs the nostalgia surrounding it. The kit in auction was the actual set worn by George Robledo, who scored Newcastle's winner against Arsenal in the 1952 FA Cup Final. Soon to be ex-owner Elizabeth Robledo, daughter of the South American striker, decided to put the kit on-sale along with 11 more items as she has no one to pass them to. "I decided to bring the items with me as I am the last Robledo – I don't have siblings or children to pass them on to. It's been an emotional few weeks but I wanted to know that these items, which my father and I treasured, were being looked after and going to a good home."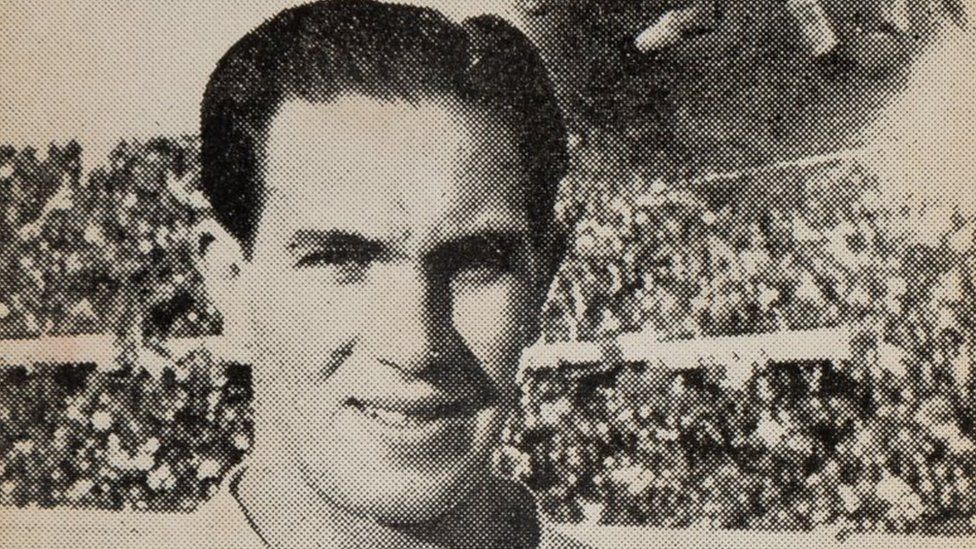 The historical richness of the kit is made more colourful when you consider its significance to South American participation in FA Cup finals. According to Adam Gascoigne of Graham Budd Auctions, Robledo was the first South American to score in an FA Cup final and the next Chilean to play in one was not until 2015 when Alexis Sanchez played for Arsenal. Going full-circle indeed.
Source: https://www.bbc.com/news/uk-england-tyne-61508260
Based in the Basingstoke, Chester is Senior Editor at Football Shirts. A Manchester United fan, Chester works freelance at a variety of print magazines after graduating with a degree in Journalism from Sunderland University.