It is done! The highest price for any sports memorabilia has been paid to acquire ownership of Diego Maradona's iconic jersey, the exact one he was wearing during his 'Hand of God' and 'Goal of the Century' goals against England in the 1986 World Cup. The whopping £7.1m bid in the Sotheby's-facilitated auction even beat the £4-6m estimated value of the shirt, as well as the £4.4m record set by a jersey of New York Yankees legend Babe Ruth in 2019. Brahm Wachter, Sotheby's head of streetwear and modern collectables, said: "This is arguably the most coveted football shirt to ever come to auction, and so it is fitting that it now holds the auction record for any object of its kind."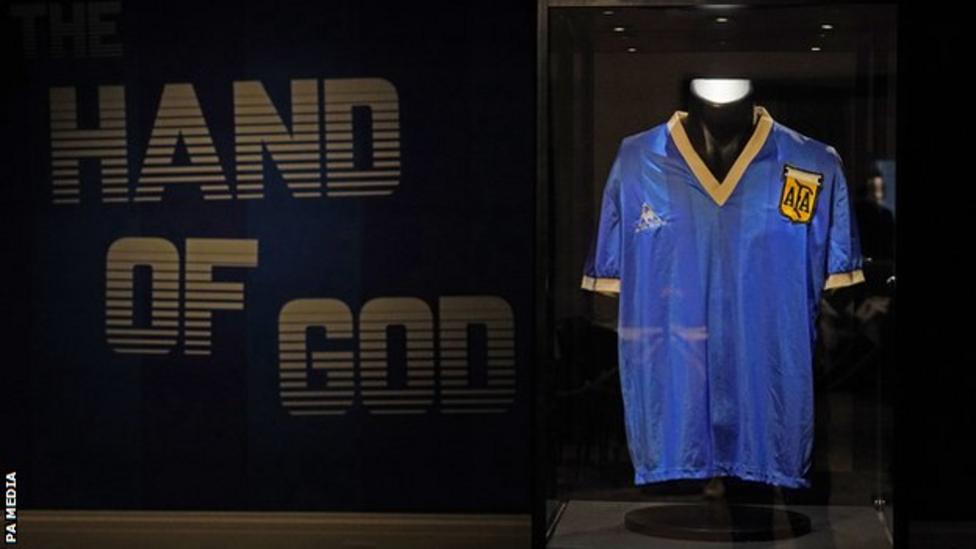 Before the auction, Maradona's shirt was in the possession of former England midfielder Steve Hodge for the past 36 years, starting right after the historic match itself when the players swapped jerseys. The Le Coq Sportif outfit was most recently housed at the National Football Museum in Manchester. A brief confusion ensued when, after Sotheby's put the shirt up for auction in April, the family of the Argentinian legend claimed it was not the same shirt he wore during the infamous 'Hand of God' goal. Sotheby's, however, affirmed that the jersey perfectly matched the images of Maradona's kit during his memorable football goals.
More importantly than the goals, Maradona went on to inspire Argentina in winnning the World Cup finals that year, against West Germany with a 3-2 scoreline.
Source: https://www.bbc.com/sport/football/61321555
Originally from Malta and I love football. I appreciate the opportunity that this website gave me to start my career in football journalism. I'm a Man Utd fan and England supporter, and I watch football games mainly from England, Germany and Spain. I love to be informed about everything that is happening in the world of football.